Label "Umameks"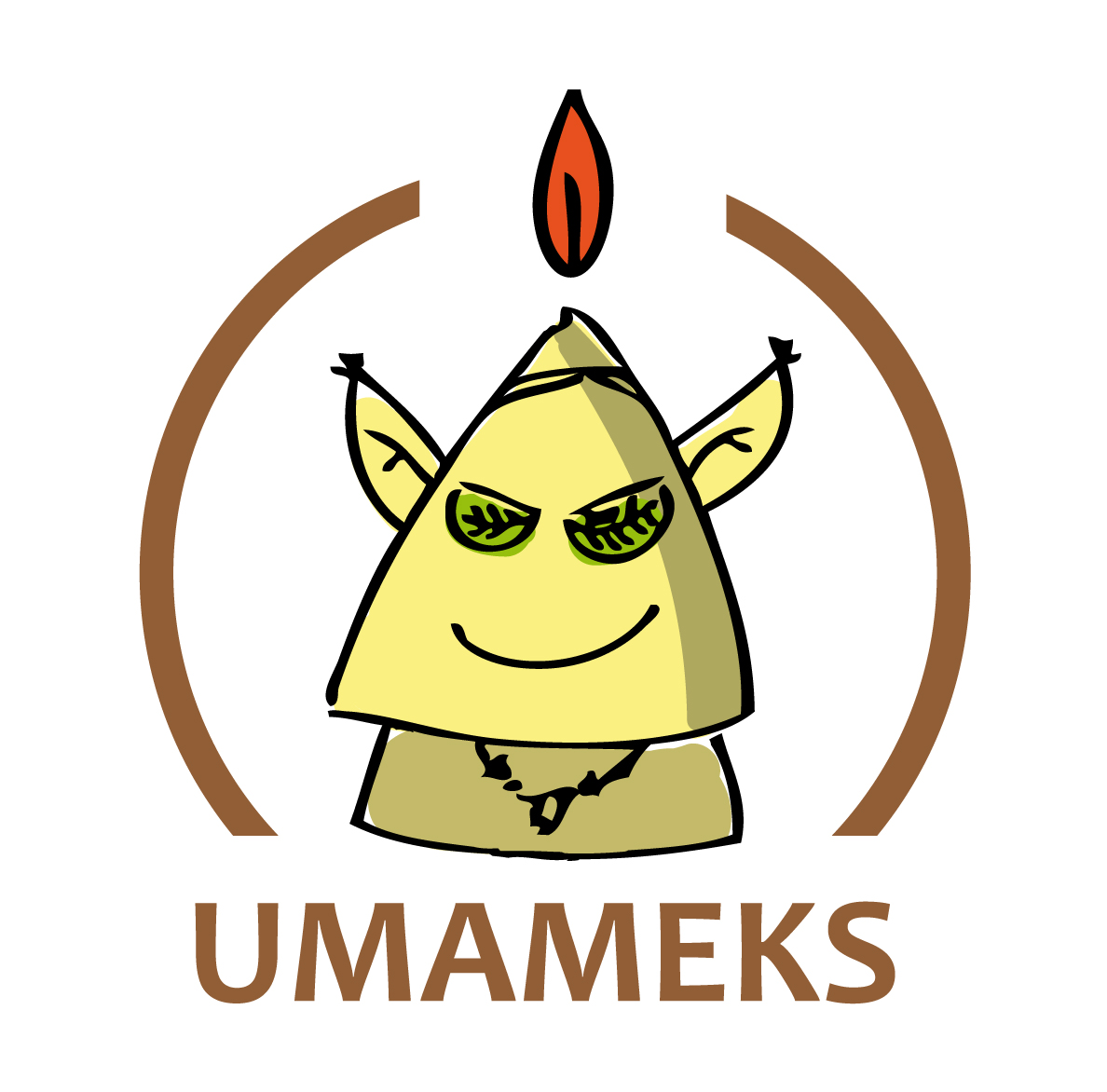 Qui sont-ils ?

"Umameks" est un état d'esprit vivant en chacun de nous et à la fois dans le monde subtil qui nous entoure. Les 2 qui ne font qu'Un sont imbibés de douceur, d'intelligence noble, d'humour, de finesse, de bienveillance et de couleurs.

Umameks est traduit graphiquement, avec poésie et intelligence, par des créatures et des univers sympathiques et autonomes, avec des lignes simples pour le regard et des messages complices pour accrocher l'esprit.

Ces univers rêvés et inspirants parcourent la Calédonie, le pacifique et le monde nous rappelant avec leur joyeuse pertinence, que l'humanité, Notre Humanité est précieuse.

Umameks, sa philosophie est « l'Art et l'Humanité ne font qu'Un ! ».

Qui les a créés ?

Pascale GERY est née en Nouvelle-Calédonie, d'un père européen et d'une mère mélanésienne (île de Lifou). Dès l'adolescence, elle se sent portée par l'univers holistique, onirique, des esprits invisibles et de sa culture kanak.

Umameks vient du mot « Uma hmekôl » correctement écrit par « UMA NE HMEKÔL ». Signifiant le lieu pour dormir et traduit généralement aujourd'hui par la case traditionnelle kanak.

Pascale les traduit tout naturellement leur permettant de vivre leurs propres aventures émotionnelles. En les rendant « autonomes », leur mission est plus ambitieuse : se (re) connecter, se multiplier en Calédonie, dans le pacifique et dans le monde entier afin de vivre les émotions d'enfants dans nos cœurs d'adultes.

Who are they ?

"Umameks" is a state of mind that lives in each of us and in the subtle world around us. The two who do only one are imbued with sweetness, noble intelligence, humor, finesse, benevolence and colors.

Umameks is translated graphically, with poetry and intelligence, by friendly and autonomous creatures and universes, with simple lines for the gaze and messages complicit to catch the spirit.

These dreamy and inspiring worlds travel through Caledonia, the Pacific and the world, reminding us with their joyful relevance, that humanity, Our humanity is precious.

Umameks, his philosophy is "Art and Humanity are only One! ".

Who created them?

Pascale GERY was born in New Caledonia, a European father and a Melanesian mother (Lifou Island). As a teenager, she feels carried by the holistic, dreamlike world of invisible spirits and her Kanak culture.

Umameks comes from the word "Uma hmekol" correctly written by "UMA NE HMEKÔL". Meaning the place to sleep and usually translates today by Kanak traditional hut.

Pascale translates them naturally allowing them to live their own emotional adventures. By making them "autonomous", their mission is more ambitious: to (re) connect, to multiply in Caledonia, in the pacific and in the whole world in order to live the emotions of children in our hearts of adults.

Aider et contribuer financièrement à développer le projet « Umameks ». Umameks vous remercie par avance !
Help and financially contribute to the development of the "Umameks" project. Umameks thanks you in advance!
Lien :